Bestselling Author/Real Estate Broker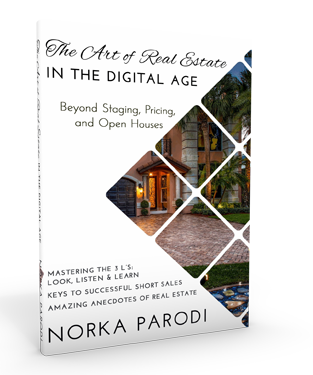 THE ART OF REAL ESTATE
IN THE DIGITAL AGE
The Art Of Real Estate In The Digital Age is an illuminating read, looking at the changing face of Real Estate & what impact it has on the housing market.

With 11 in-depth and compelling chapters, Norka Parodi lifts the lid on everything you should know about the buying and selling of property in a fast moving industry and how new technology make its impact on it too.

So if you are a buyer or a seller, an estate agent or just someone who holds a passing interest in the housing market and what it does, or might do in the future, this enjoyable read is sure to inform and entertain in equal measure.